22 Mar

Newsletter – March 2011
*
Artistic Director's Corner
The Search for Space Continues…
It has become very clear to me over the past 12 months that theatre in downtown Oakland will probably continue to flounder until TheatreFIRST can acquire its own permanent home. Only then will we be able to start the types of programs necessary to support a full-fledged theatre presence in downtown Oakland.
As a result, we have been conducting an extensive space search for the past several months and we have narrowed our search down to two very promising properties for lease. These properties would allow us to begin our Education and Community Outreach programs immediately and also allow us to be rehearsing a show at the same time the main space is being used for performance. This is the primary reason we already have six season-producing companies interested in renting space from us should we acquire our permanent home in downtown Oakland.
And lastly these spaces would both provide the opportunity for office space, storage space, classroom space and a rather impressive concessions operation. Despite  meetings with City Council Member Nancy Nadel and several of our private donors, this effort has stalled due to a potential lack of funding. We are continuing our efforts, however, by reaching out to Council Member Rebecca Kaplan and newly appointed Mayor Jean Quan.
If you or someone you know may be interested in a "community center" type development in downtown Oakland that focuses on the theatre arts, please give me a call. We would appreciate any help we can get with these efforts.
---
Weekend workshop begins for Bootstrap Theatre Foundation and TheatreFIRST
TheatreFIRST has been considering a co-production with Bootstrap Theatre Foundation for our 2011/2012 season.
Bootstrap is the company that produced last Spring's very successful Tell it Slant, a play with music about the life and work of Emily Dickinson. Michael Storm attended the production twice and immediately began discussions with Bootstrap about a co-production. The project being considered is currently titled Hanging Georgia (also a play with music) about the life and work of Georgia O'Keeffe. The project is in line with Bootstrap's movement-based theatre; Michael recently attended a three-day workshop of the piece that focused on the movement-oriented aspects of the play.
"It was a fantastic weekend," Michael said. "The actors were amazing and if we join with Bootstrap on this production it will be unlike anything we have done while I have been with TheatreFIRST. It was very exciting! We are now entering the phase of trying to finish the script and we are continuing efforts to acquire funding for the project."
Stay tuned!
---
Outreach and Internships
We are very happy to announce that we have formed valued alliances with Oakland Technical High School and Laney College. Jessa Berkner, longtime Bay Area actress, is in charge at Oakland Tech and following a meeting with T1's Artistic Director both groups came away very excited about the possibilities. Plans are in the works for Oakland Tech interns to begin work on Welcome Home, Jenny Sutter and Jessa and Michael are discussing a possible Understudy/Shadow Cast project with the acting students.
Michael Torres of Laney College worked on The Grapes of Wrath as a script consultant and acting coach and brought a large group of students to see the production. Michael and Michael will be meeting very soon to discuss the relationship between the two organizations.
---
Jenny Sutter playwright in town for opening weekend
Word on the street is that Julie Marie Myatt, author of Welcome Home, Jenny Sutter, has plans to attend opening night as well as the post-show discussion on Sunday, May 29. We will update you on this wonderful piece of news in our April edition of FirstThingsFirst.
---
Omoze Idehenre cast as Jenny Sutter!
Omoze Idehenre is a recent graduate of the American Conservatory Theatre MFA Program and she joins TheatreFIRST's production of Welcome Home, Jenny Sutter as the title character. Omoze recently appeared with ACT in Clybourne Park, Marcus: Or the Secret of Sweet, Scapin, and The Caucasian Chalk Circle. Director Domenique Lozano had this to say about Omoze, "I had worked with Omoze a couple of times at ACT and she was my first choice for the role of Jenny Sutter. It took some wrangling, but we are extremely fortunate to have her on board."
---
FIRSTRead series back in action
The next installment of TheatreFIRST's acclaimed reading series, FIRSTRead, is coming soon!
Ever wonder what happens to Demetrius and Helena from A Midsummer Night's Dream…? Well now you can find out! Or at least…you can find out SØren Oliver's take on the possibilities. TheatreFIRST audiences may remember SØren as the director of Nathan the Wise. His latest script, Demetrius Unbound is being read on April 18th in Berkeley.
Jenn Wagner, Director of the of FIRSTRead series tells us, "The play (directed by Nancy Carlin and featuring a cast of Bay Area favorites) is an absolutely hilarious take on what happens to Demetrius and Helena AFTER the dream becomes reality. It's a modern story with a classical backdrop that seamlessly bridges the gap between satire and slapstick. And it's so intelligently written that it should have no trouble finding an audience among lovers of Shakespeare. Honestly, this one is too funny to be missed!"
Other staged reading dates to follow:
June 6th
July 11th
August 15th
Join us, and help TheatreFIRST find its next World Premiere!
---
Where are they now…?
Andrew Hurteau, Rosencrantz and Guildenstern Are Dead
Andrew is getting ready to open in Fuddy Meers at Marin Theatre Company and immediately following that production he will begin rehearsals for MTC's next show, Edward Albee's Tiny Alice.
http://www.marintheatre.org/main_stage/productionpages/current_season.php
Beth Deitchman, Anton in Show Business
Beth Deitchman appears in the upcoming Eccentricities of a Nightingale at Aurora Theatre Company.
http://www.auroratheatre.org/show.php?prod_id=76&ref=seas
Ryan Tasker, The Grapes of Wrath
Ryan joins Dame Deitchman at Aurora for Eccentricities of a Nightingale.
http://www.auroratheatre.org/show.php?prod_id=76&ref=seas
Jon Tracy, Director — The Grapes of Wrath
Ever the busy one, Mr. Tracy left the dirty grapes for The Chronicles of Narnia at Berkeley Playhouse.
http://www.berkeleyplayhouse.org/category/on-stage/
Martin Flynn, Set Designer – The Drawer Boy, Anton in Show Business and The Grapes of Wrath
Martin is designing the set for Nina Morita's A Year With Frog and Toad at Bay Area Children's Theatre.
http://www.bactheatre.org/shows/frogtoad.html
Devon LaBelle, Props Artisan & Dramaturg – Anton in Show Business and The Grapes of Wrath
Devon is serving as Props Designer on the same production A Year With Frog and Toad.
http://www.bactheatre.org/shows/frogtoad.html
Michael Palumbo, Lighting Designer – The Drawer Boy, Anton in Show Business, The Grapes of Wrath
Currently serving as Lighting Designer on Shotgun Players' Beardo.
http://www.shotgunplayers.org/2011_beardo.htm
---
2010/2011 Season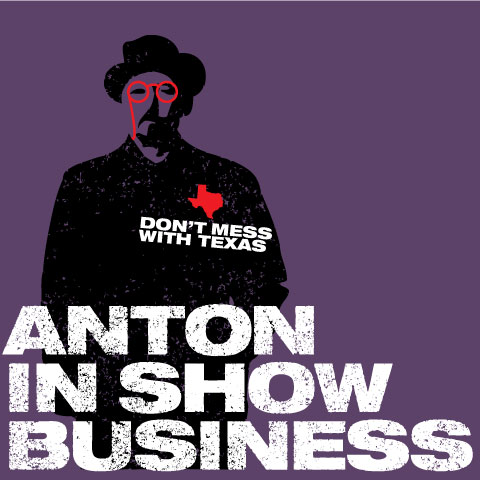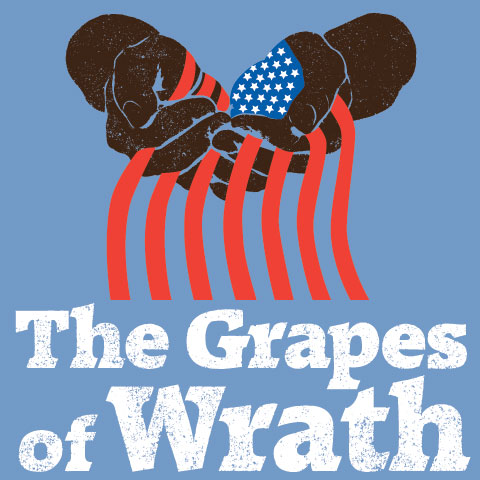 THE GRAPES OF WRATH — CLOSED
based on the novel by John Steinbeck
adapted by Frank Galati
directed by Jon Tracy
January 27 – February 20, 2011