09 May

Newsletter – May 2011
*
Artistic Director's Corner
It has truly been an interesting year. About six weeks before we were going to set our schedule for next year, OSA informed us that they would not be able to honor the third year of our signed contract. Obviously, this set us scampering a bit. We've had to re-adjust the season and we are currently trying to locate venues for three shows where most sites have already been booked for next season. However, the Thick House, the Berkeley Marsh (formerly the Gaia Arts Center) and the Berkeley City Club are all looking very promising. Of course, none of those venues are in Oakland, but as we have learned in the last two years there are not a lot of options in downtown Oakland.
So…we hit the road again. The bright side is that we will be in facilities that are equipped to accommodate a professional company and that will make us more appealing to our directors, designers, actors, crew and subscribers.
A little bit more about the space search…we have a location right on Broadway in downtown Oakland that is very promising. First of all, it is an outstanding location just beyond Grand Avenue — a great area — with Farley's, Luka's Tap Room and Pican within a block's walk… AND there is a new restaurant planned for the same location in development (by Bob Klein, owner of Oliveto). This opportunity is absolutely huge for us and we cannot pass it up. This may be the only opportunity for theatre to take hold in downtown Oakland because of the lack of viable theatre venues. Now is the time! If you feel theatre is paramount for Oakland, we need your help.
This venue has a wonderful owner who is very excited about TheatreFIRST and he is very willing to shoulder some of the construction costs that are needed to convert the use permit on the space. Also, we have renovation funds available from the city, however we won't be able to use any of that money for our stage, seating structure, lighting system or sound system. Which means of course that the space will be new, safe and zoned for assembly, but there won't be a theatre inside. We have to do that. So, I am writing grants like crazy and we are beginning a capital campaign to try and raise $100,000. Please tell your friends — all of them — to visit the website, come see a show, make a donation and help us find a permanent home once and for all.
Thank you,
Michael
---
Home Again
We are proceeding with our offers on two permanent locations in the downtown area that would be operated by TheatreFIRST. Real Estate Agent Arthur Goldman and Michael Storm are hard at work formulating lease offers at this very moment. With any luck (and it will probably take a lot of it) we will be in our new home for the start of the 2011/2012 season. We are going to need the supporters of theatre in downtown Oakland to step up, though. If you can afford to make a donation to the building fund, please do so on the website www.theatrefirst.com (donate page).
We are also on the search for used lighting equipment to outfit the new theatre. If you have any information give us a call at 510.436.5085
---
FIRSTRead
We had an outstanding reading of Soren Oliver's* new play Demetrius Unbound, directed by Nancy Carlin* at the Berkeley City Club on Monday, April 18th. It was another great turnout with a fantastic post-show discussion. The cast featured Gary Wright*, Julia Brothers*, Jarion Monroe*, Rod Gnapp*, Kevin Karrick*, Lyndsey Kail*, Pam Walker* and Kalli Jonsson*. (*Members, AEA.)
The remaining series schedule is as follows…
June 6th – Seven, directed by Mina Morita
July 11th – Happy To Stand, directed by Domenique Lozano
August 15th – Director and script to be determined
---
Casting for Welcome Home, Jenny Sutter complete!
Domenique Lozano* has completed casting for our upcoming Bay Area premiere of Welcome Home, Jenny Sutter. Bay Area favorites Nancy Carlin* and Jon Tracy join Omoze Idehenre*, Brett David Williams*, Karol Strempke and Joe Estlack. Once again, as she did with The Drawer Boy, Domenique has put together a terrific cast for TheatreFIRST. (*Members, AEA.)
---
Jenny Sutter playwright in town for opening…
We have confirmation that Julie Marie Myatt, the author of Welcome Home, Jenny Sutter will be at the opening night gala. (Join us for the show and festivities immediately following the performance.) She will also join us on Sunday, May 29th for the post show discussion. This is sure to be a lively discussion of this wonderful play, and everyone is welcome to join us for the discussion, even if you plan to see the show on an alternate performance date. Also on the panel will be Major General USMC (Retired) Mike Myatt, the playwright's father.
We are reaching out to let the Bay Area veterans' agencies know about Welcome Home, Jenny Sutter. This play is incredibly powerful for our veterans and productions in Ashland and New York were well attended by veterans, so we encourage you to purchase tickets on line now at www.brownpapertickets.com.
---
2011/2012 Season coming into focus
We are on the cusp of finalizing next season's plays. Please CONTACT US to make sure you are on the mailing list and that you receive our season mailer via snail mail. You will also be able to download the season mailer on the website. Subscriber/Donor benefits will have adjusted slightly so be sure to keep your eye out for those! You will also want to be aware of the fact that we will NOT be in the Black Box next year. We are nomadic for part, if not all, of next season as we wait for our permanent home to be outfitted. See the Artistic Director's Corner for more information…
---
Where are they now…?
Andrew Hurteau, Rosencrantz and Guildenstern Are Dead, 09/10 Season
Andrew will be in his second show in a row at MTC when he takes the stage in Edward Albee's Tiny Alice. http://www.marintheatre.org/main_stage/productionpages/current_season.php
Beth Deitchman, Anton in Show Business and Ryan Tasker, The Grapes of Wrath, 10/11 Season.
Both are wrapping up Eccentricities of a Nightingale at Aurora. http://www.auroratheatre.org/
Jon Tracy
Born and Raised, the new musical by writer/director/actor Jon Tracy, director of this season's The Grapes of Wrath, has opened at the Berkeley Playhouse. http://www.berkeleyplayhouse.org/
---
2010/2011 Season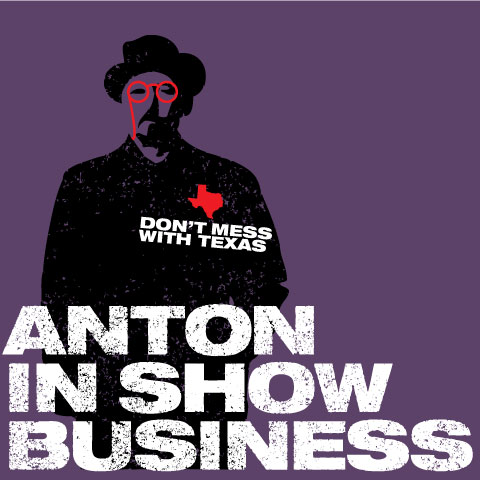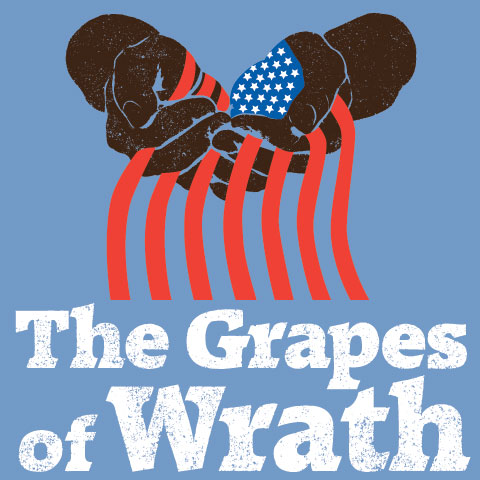 THE GRAPES OF WRATH — CLOSED
based on the novel by John Steinbeck
adapted by Frank Galati
directed by Jon Tracy
January 27 – February 20, 2011